Our Story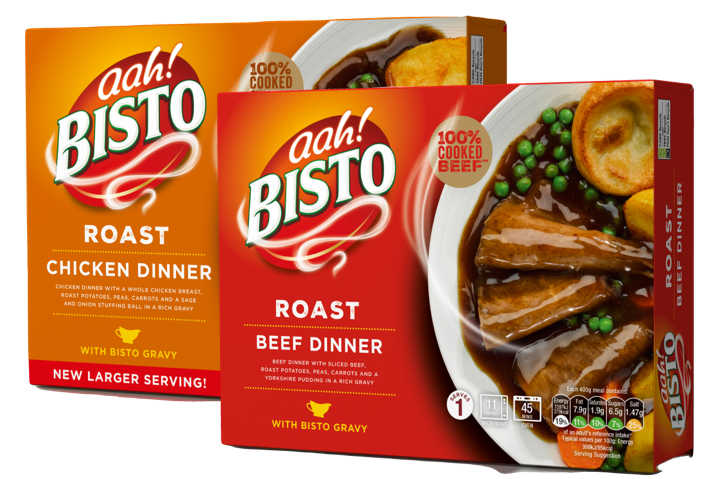 Our range of frozen meals includes Roast dinners, Classic family favourite recipes, as well as some Meat free favourites! Ready in just minutes, these meals are a great addition to any freezer, bringing delicious food to the table, whether it be a midweek meal or the classic Sunday roast! Across our range, there's something for everyone
Bisto Quality
All our meals are made with the Nation's Favourite gravy or seasonings.
Our meals are frozen for locked-in goodness and made with top quality ingredients such as 100% cooked chicken breast* and 100% cooked beef**.
**Why does it say 95% beef/lamb/turkey if it is made with 100% beef/lamb/turkey? 100% means we only use beef/lamb/turkey in our product. The other 5% are ingredients used to help give you a delicious meal every time.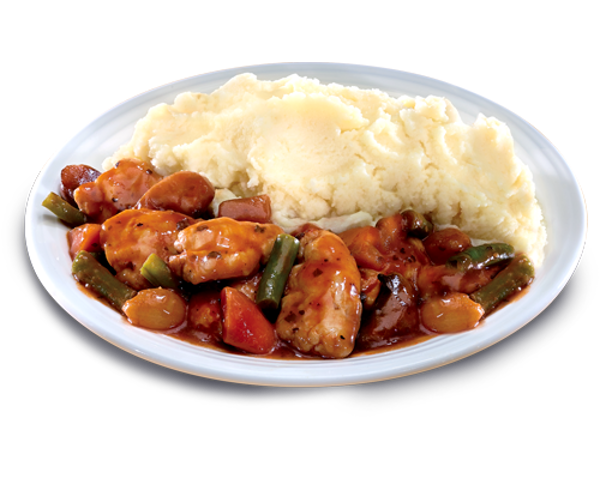 Our Food Facts
Most of our meals can be cooked from frozen in under 13 minutes.
All our Roasts are 1 of your 5 a day. Our meals are all made with the Nation's favourite gravy.
We cater for all tastes with dishes including beef, chicken, lamb as well as meat-free.
Why Frozen
Freezing is nature's preservative, maintaining quality while removing the need to add preservatives into our Bisto products.
Eating frozen allows us to help reduce waste – our meals keep frozen for months, and so you can rely on our tasty frozen Bisto meals whenever you need them, all year round.
Frozen food is nutritionally just as good as fresh, as the freezing process keeps vitamins and minerals "locked in".